Hummingbird Service Updates Week of 26/04. - 01.05. 🕊⁠
Posted on
Be Well, Be Heard
Our caseworker has changed their working hours to adapt to the young people's schedules especially during Ramadan and also continued with financial support from the wellbeing fund for a young person so they can buy their weekly essentials.
"Comfort packages" with food and some tasty treats have been safely delivered to young people on the 'Be Well, Be Heard' caseload and also including computer equipment needed for them to be able to connect online.
Hummingbird Young Leaders
The new Hummingbird Young Leaders met again on tuesday evening. The topic of the evening was the word "Inspiration" and what that meant to each person. The group described how working hard, kindness and strength were what they related to this word. They said an example was our amazing NHS and what they are doing for the country and that is something that they all felt inspired by. The group agreed that they were going to think about a random act of kindness this week, in the hope of brightening someone's day.⁠
The new Hummingbird Young Leaders group is being supported by our Young Leader Graduates who have helped to shape this year's program.⁠
Global Social Club
In the last 2 weeks we've launched Global Social Club Online, it's been great to connect with GSC friends, sharing smiles, stories & playing games via Zoom.
At this time of isolation, keeping our global community connected with positivity is more important than ever.
Each week we send out an photo bulletin to young people in the GSC community, this week our team shared pictures of wellbeing in nature!
Learning Space
Learning Space has scaled up its work to be able to meet the growing needs of educational support.⁠
Our teachers are giving 1-1 tutorials and educational support and advice to young people across all of our services.
The online lessons have been really appreciated and we are constantly impressed with the dedication young people have to their studies.
Take a break with Positive News: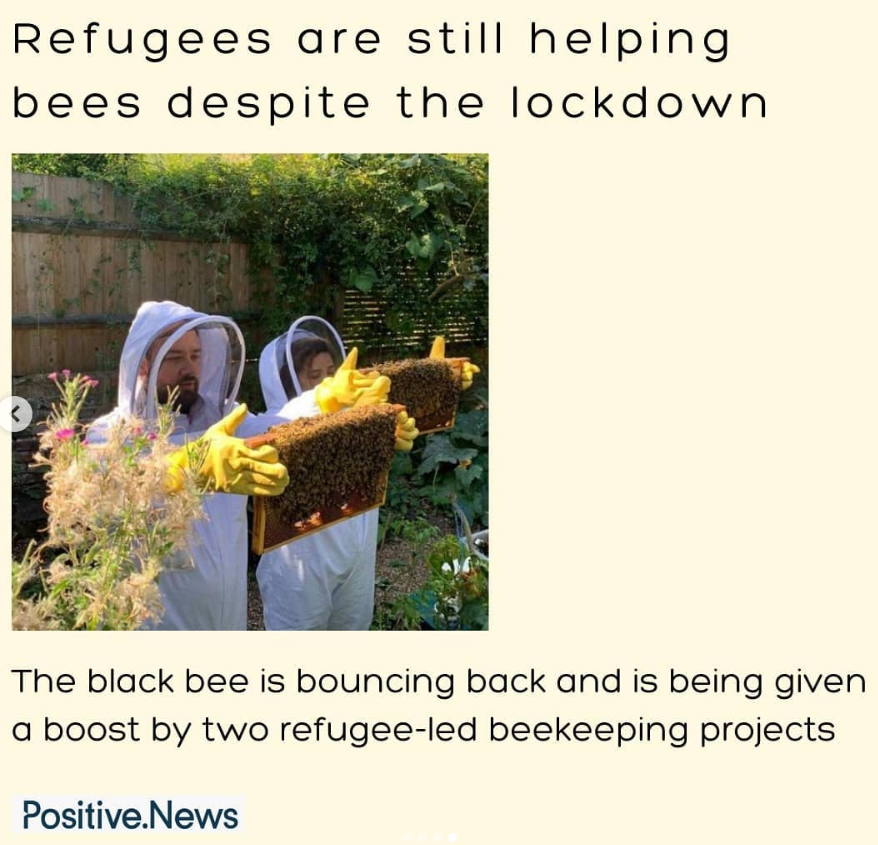 https://www.positive.news/environment/the-refugees-reviving-the-uk-black-bee/